What Are the Benefits of Extended-Stay Hotels during the Pandemic?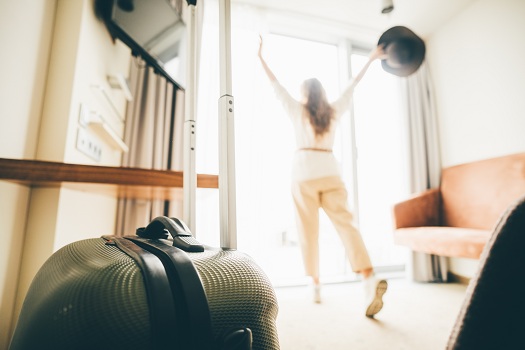 There are a lot of changes that come with a pandemic, which can lead to different lifestyle adjustments. Many people have to limit their contact with other people, including family members, to stay safe and prevent the spread of the virus. Extended-stay hotels can offer a high level of accommodation and provide people with a safe place to stay when they're in different types of situations. Understanding the benefits of extended-stay hotels during a pandemic is crucial to ensure more people are accommodated. Here's what you need to know, brought to you by the welcoming staff at Ascot Suites, a premier hotel Morro Bay visitors can rely on for exceptional comfort and high-quality service. 
People Displaced from Home
The pandemic has caused a lot of people to practice social distancing, especially when other people in their homes have tested positive for COVID-19. When family members have tested positive for the virus, it may become necessary to find other places to stay without having contact with other individuals. An extended stay at a hotel can be a great solution for those who don't want to resort to staying with a family member or friend.
Military Service Members
Some military members quarantine in hotels before they deploy to other countries. Those who have decided to enroll in the military and start basic training can quarantine in hotels for up to two weeks before moving to military bases.
Students Entering College
With the uncertainty of what the future looks like during the pandemic, many college students have opted to stay in hotels instead of committing to living in off-campus apartments. Many universities have had to close their doors at unexpected times, which has forced some students to continue staying in their residences instead of getting the chance to return home. An extended hotel stay offers the flexibility to check in or out at any time if lockdowns occur without signing a lease or putting down a deposit.
Businesspeople
Many people who travel for business need somewhere to stay throughout the week, especially if they live out of town but work in a city that's too far to commute to each day. Extended-stay hotels are ideal for those working on out-of-town projects to ensure they don't have to spend time traveling back and forth, which can put their safety at risk during a pandemic.
People Who Need a Vacation Close to Home
Although travel opportunities have been limited during the pandemic, an extended-stay hotel offers the option of having a staycation without traveling on an airplane. Those who need a change of scenery can enjoy packing their bags and spending time in a new setting to make it feel like a vacation without having to travel too far. People can book staycations in their home cities and get a break from their familiar home environments.
People who need a place to stay for an extended period will want to choose a hotel that offers high-quality service and comfort. If you're looking to stay at one of the most welcoming, comfortable Morro Bay hotels, reserve a room or suite at Ascot Suites. We provide our guests with all the amenities they need for a relaxing stay, including mini-refrigerators, flat-screen TVs, complimentary WiFi, and free parking. Some of our rooms also feature in-room fireplaces, private balconies, and deep jetted tubs. To find out more about our exceptional accommodations and reserve your room, call us today at 800-887-6454.